'>
Description
Choetech magsafe car mount is specially designed for iPhone 12 Series-The magnetic magsafe phone car mount only just for your Apple iPhone 12, iPhone 12 Pro, iPhone 12 mini, iPhone 12 Pro Max. It takes less than 3.5H fully charging from 0 to 100%.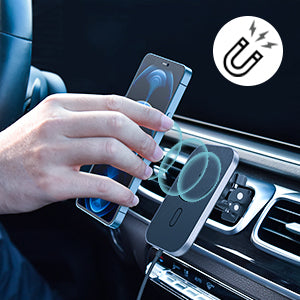 Compatible with MagSafe Cases
The magsafe car mount works with MagSafe cases, just set your iPhone 12 series device, case and all, against the magnetic surface and go.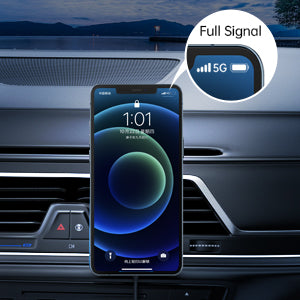 No Interfere with Cellphone Signals
The magnet ring adopts a constant closed magnetic field, which is more advanced than other Magsafe Car Mounts. It does not interfere with the phone signal during use, ensuring smooth navigation.
Payment & Security
Your payment information is processed securely. We do not store credit card details nor have access to your credit card information.