'>
Description
Make your music powerful
A party without good music is no party at all. The MagBlaster by KlipXtreme is the ideal speaker to turn on the fun with its 2000 watts of power output streamed through not one but TWO powerful 8-inch subwoofers that will captivate you with the excellent sound coming from different angles. Portable and with long-lasting battery, it allows you to enjoy up to 9 hours of music without a wall outlet connection. Listen to your playlist from your Bluetooth® v5.0-compatible mobile device, or a USB or microSD™ card; if you rather save battery, connect to a 3,5mm auxiliary cable. If it's karaoke night at your friend's easily transport it with the handle and wheels to take it wherever you want. Create a cheerful environment with the multicolor LED lights and leverage the included wireless microphone so your friends can sing their favorite songs. You can even make a duo with the wired microphone input that can be used simultaneously with the wireless microphone. The MagBlaster is also perfect when you organize a family gathering and one of your relatives has another MagBlaster loudspeaker since they can be paired through TWS to extend the audio range and experience a fun day with impressive sound. This loudspeaker goes with any celebration in the backyard, the living room, the garage or wherever you wish to fill pleasant moments with music.
Highlights
2000-watt PMPO of distortion free, and powerful stage quality sound that fills the scene
Two powerful 8in subwoofers that stream every bass note and deliver incredible audio performance
Built-in 3.600mAh rechargeable battery which makes the speaker autonomous for up to 9 hours2
Convenient 12V external DC input for additional battery charge and extra playback time
Works with your favorite Bluetooth®

 

v5.0-enabled devices1
TWS (True Wireless Stereo) capability, designed to connect and stream audio through two identical units simultaneously
LED illumination, with on/off capability
Equalizer enables to select different sound effects (normal, rock, pop, jazz, classical, and country)
Includes a high-quality wireless microphone and a convenient remote control
Additional 1/4in (6.5mm) input for wired microphone3
Integrated audio playback with USB and microSD™ memory card slots
Built-in heavy-duty handle and wheels that make it extremely portable
Practical slot for placing tablet or smartphones makes it easier to stream music from these mobile devices
LED display showcases modes and convenient remote control allows to add sound effects
Built-in radio tuner to listen to your favorite stations
One-year warranty
Type:

 

Portable party speaker
Peak Maximum Power Output (PMPO):

 

2000W
Reference RMS power:

 

160W
Maximum AC input (current/voltage):

 

110V-240V/0.8A
Maximum DC input (current/voltage):

 

9V 3A
Command console details:

 

DC12V input, light, power, volume, treble, microSD™ card slot/USB port, Aux input, mic priority, rec, previous track, play/pause/TWS, next track, mode, charging LED indicator, mic input, bass knob, mic volume, echo, AC 110-240V charging

Speaker
---
Driver unit:

 

Two 8in subwoofers + 1.5in treble
Reference RMS power:

 

120W + 40W
Frequency:

 

Subwoofer: 20Hz-100Hz; Speakers: 120Hz-20kHz
Impedance:

 

8in:4Ω | 1in:8Ω
Sensitivity:

 

102dB
Signal to noise ratio:

 

65dB
Total Harmonic Distortion (THD):

 

1kHz,0dB (±10%)

Microphone
---
Connectivity:

 

Wireless (included) and wired compatible3
Directivity:

 

Single
Frequency:

 

208.8MHz
Impedance:

 

600Ω±15%
Sensitivity:

 

-77dB
3 Wired microphone not included.

Connectivity
---
Connection type:

 

Bluetooth®

 

v5.0-compatible
TWS function:

 

Yes, compatible
Memory card slot:

 

MicroSD™ card (32GB max.)
USB slot:

 

Yes
Wireless RF frequency:

 

2.4GHz
Wireless range:

 

Up to 33ft1
Audio input:

 

AUX 3.5mm stereo
Additional inputs:

 

One ¼in mic
1 Range estimate is based on an area free and clear of obstacles and interference, and within the line of sight between devices.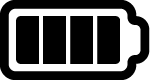 Battery
---
Type:

 

7.4V 3600mAh lithium battery
Charging time:

 

5 hours
Run time:

 

Up to 9 hours (50% volume)2
Standby time:

 

Remote standby about 20 hours
Battery charging method:

 

Built-in AC input power board to charge battery
Additional charging method:

 

12V DC input connector
2 Depending on the volume level and type of music file being played.

Additional information
---
Dimensions (LxWxH):

 

11.4x11.4x31.1in
Weight:

 

12.7lb
Cable lenght:

 

5ft power cable
Package contents:

 

Loudspeaker, power cable, AUX cable, remote control with batteries, wireless MIC with batteries, user manual

Special features
---
True Wireless Stereo:

 

Yes, connect two speakers at the same time
Equalizer:

 

Bass and treble
Lighting effect:

 

Multicolor
Tuner:

 

Yes, FM tuner
Handles and wheels:

 

Yes
Display:

 

LED display
Microphone:

 

Wireless microphone included
Microphone effects:

 

Echo adjustment
Rec mode:

 

Yes, voice only
Slots:

 

Yes, for standing tablet/smartphones
Remote control:

 

Yes, with batteries (included)
Payment & Security
Your payment information is processed securely. We do not store credit card details nor have access to your credit card information.